Love Yourself! What To Look For When You Treat Yourself To Skin Care For Valentine's Day
Posted by Nikki Wisher on Feb 9th 2023
Valentine's Day is right around the corner, lovebirds! When we celebrate a holiday that's all about love, we don't have to limit ourselves to celebrating romantic love. This Valentine's Day, take some time out to nurture the love you have for yourself too.
If gifts happen to be your love language, you might be giving yourself a Valentine's Day gift and treating yourself to some new skin care products in this festive season. If you are, here are some tips on what to look for.
Simplify with an All-in-One Solution
Give yourself the gift of convenience with a skin care kit that has everything you need. There are kits designed around different skin care goals and focuses: aging, acne, skin pigmentation, inflammation, you name it. Better yet, try out a "try before you buy" kit that has sample-sized products so you can see how it jives with your skin before you buy the full-size products.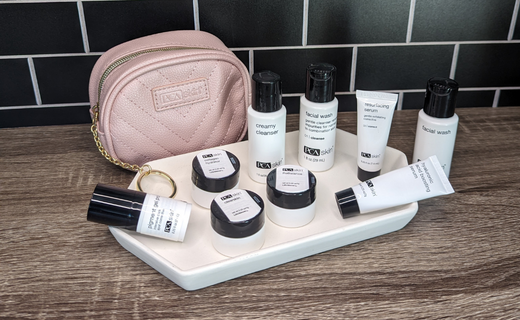 Treat Yourself to Aesthetic Products You Wouldn't Usually Prioritize
How often have you seen a skin care product (or anything else you enjoy, for that matter) and thought, "Wow I would love that, but I should put my money toward more responsible things instead." Well, now's the time to indulge in those gifts for yourself that you normally wouldn't treat yourself to. For example, give your skin an instant revitalizing hydration boost with the PCA Skin Hyaluronic Acid Boosting Serum. It even comes with a free Lip Booster, so there's even more of a reason to snatch it up.
Take Your Brows to the Next Level
Great brows are really a cornerstone of a lovely look, and it's not just about your brow pencil skills. The right skin care and cosmetic products can give you amazing brows that will complement all your facial features and give you a manicured, chic look. Not sure where to start? Go for a full-on brow kit with the RevitaLash RevitaBrow Advanced Eyebrow Conditioner and Hi-Def Brow Gel.
Indulge in Special Gift Sets
Want to give yourself something that's a bit outside the box this Valentine's Day or mix up your skin care but you aren't quite sure where to start? Let one of your favorite brands do the work for you and pick up a specialty gift set. The Osmosis Valentine Seduction Kits, for instance, give you gems like the Velvet Seduction Lip Intensive, mascara, primer, nutrient-activating mist, and a makeup bag for all your goodies.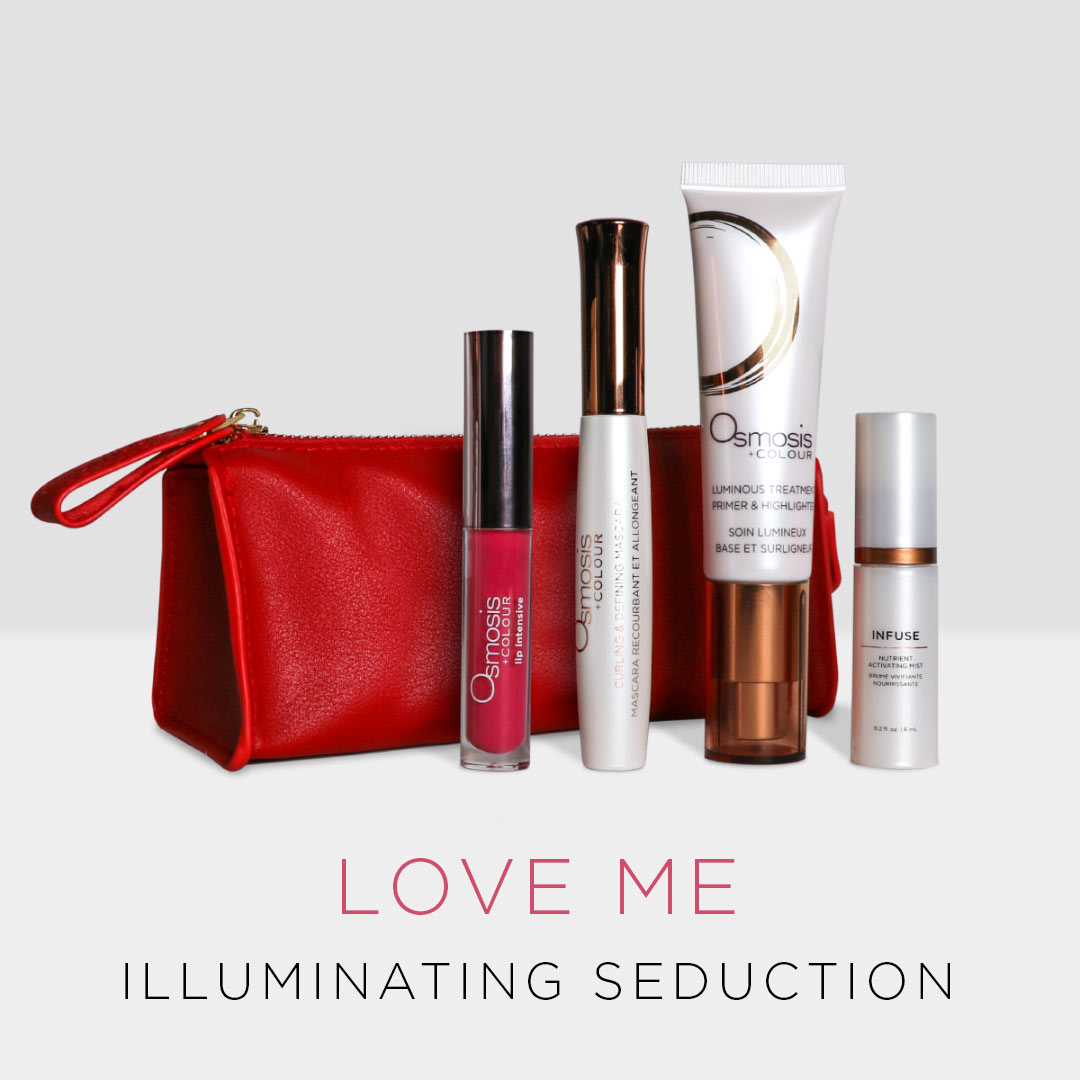 Go All-In on Hydration
During this time of year, a lot of us are feeling dried out by the cold and dry winter air. Now more than ever, intense hydrating products feel like the kiss of heaven on your skin. Give yourself the Valentine's Day gift of restoring luscious hydration with products like hydrating serums or indulgent moisturizers. Better yet, give yourself the whole package with a set like the Obagi Happy Hydration Kit.
Breathe New Life into Your Lashes
No Valentine's Day look is complete without bold and beautiful lashes you can bat in someone's direction. The issue, though, is that mascaras, lash glues, and other eyelash cosmetics can take a toll on your natural lashes, and so can aging and other factors. Give your lashes the equivalent of a spa treatment and invest in skin care products that are uniquely designed to revitalize your lashes. For instance, try the RevitaLash Advanced Eyelash Conditioner, which comes with an amazing brow and lash mask too.
Treat Yourself Without Blowing Your Budget
When people think of luxury skin care, they think of expensive products, and yes, some of them are pricey. But if you want to celebrate Valentine's Day without throwing your budget out the window, why not try some mini products? Many luxurious products come in sample sizes so you can introduce them to your skin and treat yourself for less. Check out Murad's mini kits, for example.
Celebrating Yourself This Valentine's Day
Valentine's Day is all about celebrating love, and that includes self-love. This year, take some time out to thank yourself for being the lovable rock star you are and show your appreciation with a gift, whether that's skin care products, chocolates, a day at the spa, or just permission to set aside your to-do list for a bit and enjoy some time for yourself. Happy Valentine's Day to all!