Transform Your Eyebrows with RevitaLash's Hi-Def Brow Gel and Hi-Def Brow Pencil
Posted by Ellie Swain on May 14th 2023
Great brows are key to looking fabulous: after all, they frame our eyes, add sass to our expressions, and, let's face it, they can either make or break a selfie.
So, it's essential to give your brows the VIP treatment they deserve. Introducing Revitalash to help you do exactly that with their Hi-Def Brow Gel and Hi-Def Brow Pencil.
Whether you're looking to recover from an over-enthusiastic plucking session, fill in some bare patches, or simply want to amplify your brow game, Revitalash has your back. Let's learn what the Revitalash Brow Gel and Pencil can do for you.
The Revitalash Hi-Def Brow Gel
Unisex and multi-tasking, the Revitalash Hi-Def Brow Gel doesn't just control your brows; it sculpts and shapes them for instant, lasting results.
This tinted brow gel is like a personal trainer for your unruly brows. It conditions, tames, and whips them into shape, leaving you with eyebrows that are beautiful and defined.
Packed with peptides and oat beta glucan, this brow gel helps to fortify, condition, and enhance their appearance.
And for those with thin, sparse brows - fear not. The gel can fill in any gaps for buildable, precision sculpting. The result? Brows that speak volumes, getting you ready to take on the world one fabulous eyebrow raise at a time.
It's available in clear, soft brown, and dark brown to help you achieve the brows of your dreams.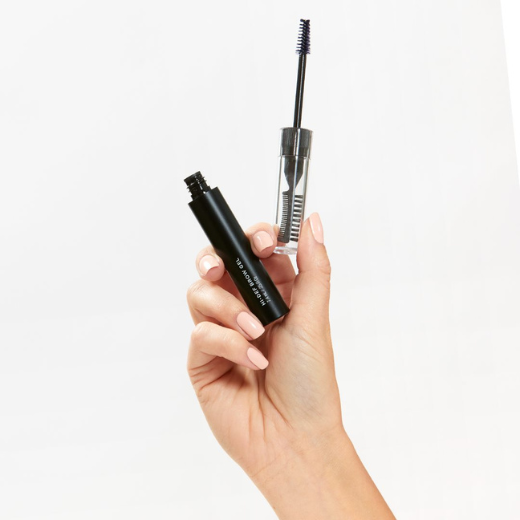 The RevitaLash Hi-Def Brow Pencil
With its long-wear, water-resistant superpowers, the RevitaLash Hi-Def Brow Pencil is here to ensure your brows stay on fleek, come rain or shine.
The fine-tip applicator helps create natural, hair-like strokes that could fool even the keenest eye. But don't let its delicate touch fool you – the pencil can also deliver a full, bold brow look that's as fierce as you are. And with its blendable, non-tacky formula, it'll feel just as good as it looks.
Its rich, buildable formula lets you effortlessly mimic brow hair for a fresh, natural look or layer it on for a bold brow for an all-day party. Choose the pencil in warm brown or soft brown to suit your complexion.