Skin Care Tips for a Beach Getaway
Posted by Nikki Wisher on Jul 5th 2023
It's that time of year – vacation season! Are you in the midst of packing your suitcase and heading to the beach? Maybe your mind is already laying in a beach chair sipping a mai tai and you're just waiting for your body to catch up. No matter when you're jetting off for your beach getaway, you want to take full advantage of the vacation glow by making sure your skin looks gorgeous before, during, and after the beach. Use these tips for stunning skin in the tropics.
Avoid the Tanning Temptation
I know, I know, you want to come back from vacation with a natural tan that will make all your friends jealous. What they won't be jealous of, though, is accelerated skin aging and a heightened risk for skin cancer. Play it safe instead. Apply a quality sunscreen at least 15 minutes before you hit the beach and reapply it regularly according to the bottle's instructions. Ideally, spend much of your time under a beach umbrella too.
Pull Double Duty on Hydration
Even if you aren't prone to dry skin normally, there are so. many. aspects of a beach vacation that will dry out your skin: air travel, the drying effect of the sun, the drying effect of the wind, and those beachy cocktails, to name a few. It's so easy for not only your skin to get dry but your body to become dehydrated. Always have a stash of water with you to drink throughout the day and apply a facial moisturizer and body moisturizer once or twice per day.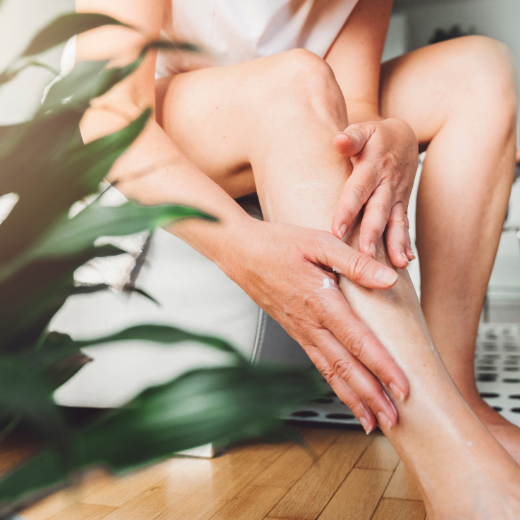 Always Shower After a Beach Day
You might be surprised by how much debris your skin can accumulate over the course of a day at the beach. There will be sunscreen residue, sweat and its salty remnants, air pollutants, and more. All of this can clog your pores and cause breakouts and irritation that no one wants to deal with on vacation. When you come in from the beach, always take a shower promptly. Bonus tip: after your shower is a perfect time to get in one of your moisturizer applications for the day.
Treat a Sunburn Promptly
Even if you're taking plenty of precautions, sunburns can happen. It's easy to not realize how much sun your skin is taking in…until you get to a mirror and see yourself looking Barbie-level pink, or until the warm water hits you in the shower.
If you do develop a sunburn, the sooner you treat it, the better it will heal. Start by cooling down the skin either by taking a cool bath or using cold compresses on the burned area. Follow this up with a soothing moisturizer like an aloe-based moisturizer.
Be Strategic with Your Hair Removal
Have you ever made the mistake of exfoliating your skin immediately after shaving? Not only is it uncomfortable but it's not healthy for your skin because you're piling on too much abrasion at once because shaving is slightly abrasive too. When you go to the beach, you may notice that the sand has a similar feel to your body scrub, and spoiler alert: it feels just as bad when it rubs against newly shaved skin.
To avoid the irritation and downright discomfort of that combo, give your skin some time to recover. Shave no later than the day before you go to the beach.
Consider Closing the Vacation with a Spa Session
Remember all the talk about the many types of debris and pollutants that accumulate on your skin during a beach trip? A shower and a cleanser will help tremendously but they don't get everything, so over the course of your trip, you will have built up some ick. That's a perfect excuse to end your beach vacay on a relaxing note with a spa day – a deep cleansing facial to clear all that away and leave your skin truly glowing.
What if you blew your budget on souvenirs? If a spa session doesn't agree with your wallet, just set aside time for a relaxing evening with an at-home (or at-hotel) cleansing mask instead.
Getting Your Beach Vacation Without Sacrificing Your Skin
Sometimes you actually can have your cake and eat it too…in this case the cake is a beach vacation and the eating is glowing, damage-free skin. The tips above can help you have all the fun in the sun you could want while still nourishing your skin and steering clear of premature aging, breakouts, and other issues. What better souvenir is there than that?