Niacinamide in Skin Care: Why You Should Look for This Stellar Ingredient
Posted by Nikki Wisher on May 16th 2023
Everyone has had a few skin care surprises in their day. You pick out a skin care product that sounds like a game-changer but turns out to be a flop (or actually makes your skin look worse), or vice versa. While you'll never know for sure how your skin will react to a product until you try it, you can have a much better track record if you get to know some of the most popular skin care ingredients and what they do.
With that in mind, let's chat about one skin care favorite that may be in more products than you realize: niacinamide.
What Is Niacinamide?
Niacinamide is actually a form of vitamin B3. While some forms of vitamin B3 can be found in foods, niacinamide is a topical form of this fantastic vitamin.
What Does Niacinamide Do for Your Skin?
The reason niacinamide is used so often in skin care is that it does your skin several favors at the same time. The most notable effect of niacinamide is hydration. This vitamin reduces something called transepidermal water loss (TEWL), or the amount of moisture that escapes from your skin, so it's excellent for keeping your skin hydrated.
Niacinamide is also well-known for its soothing properties. Not only is it a natural antioxidant but it does a fantastic job of reducing skin inflammation and irritation, so you can forget about redness and discomfort.
There's also research showing that niacinamide can support a healthy skin barrier. Your skin barrier is the barrier that keeps water in your skin and keeps pollutants and other irritants or unwanted particles out of your skin.
Furthermore, niacinamide could also improve your skin tone by reducing damage-related skin discoloration. Combined with the hydration benefits and more, niacinamide can help you enjoy an overall brighter, more youthful complexion.
Is Niacinamide Sensitive Skin-Friendly?
People with sensitive skin have to be more cautious about any new skin care product they try. With niacinamide, though, there's no need to worry. This ingredient is typically very well-tolerated by even people with highly sensitive skin, and because it has soothing properties, it could even make your skin less sensitive and irritation-prone.
What Skin Types Are Best for Niacinamide?
Should you be looking for niacinamide in your skin care products? This vitamin can help just about anyone by giving their skin a youthful glow, but there are a few skin types that can especially benefit.
For starters, dry skin is particularly well-suited for niacinamide. After all, the most prominent benefit of niacinamide is its hydrating power, so it's perfect for anyone whose skin has a hard time retaining moisture.
The other skin types that benefit most from niacinamide are sensitive skin and acne-prone skin. This powerful ingredient can ease the irritation and inflammation that tends to come with conditions like acne and rosacea, so get ready to see an improvement in your skin.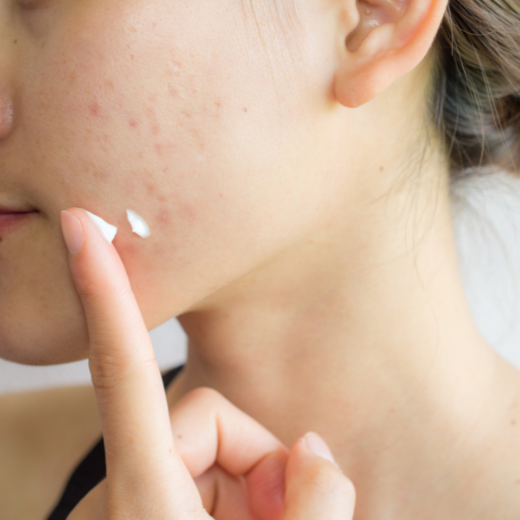 How Often Should You Use Niacinamide?
Niacinamide isn't just powerful and effective but it's gentle for your skin too. In fact, it's so gentle that you can use it daily in your staple skin care products without worrying about overdoing it.
What Types of Skin Care Products Use Niacinamide?
Because niacinamide is so versatile, you can find it in just about any part of your skin care routine.
Cleansers
How does a skin care brand make a cleanser that won't dry out your skin? One way to do it is to include niacinamide in its formula. You can give it a try with La Roche-Posay Toleriane Hydrating Gentle Facial Cleanser.
Brightening Products
One of the most common places you'll find niacinamide is in brightening products because of its ability to fade skin spots and give you a more even skin tone. Dermaceutic Radiance Expert Brightening Cream is one of the exceptional options to give you a more youthful skin tone without professional treatments like lasers and peels.
Anti-Aging Products
Niacinamide can reduce some signs of aging, but it's also useful in anti-aging products in another way. Some skin revitalization ingredients like retinol can be irritating to your skin. When they're used with niacinamide, though, the niacinamide can ease the irritation so you get the anti-aging benefits without the redness and irritation. PCA Skin Retinol Treatment for Sensitive Skin gives you that fabulous balance.
Moisturizers
Because niacinamide is best known for its hydrating power, it's no surprise that it's a common ingredient in moisturizers. That doesn't just apply to facial moisturizers, though. Some effective body lotions like EltaMD Moisture-Rich Body Creme use niacinamide to give you the all-over hydration you want.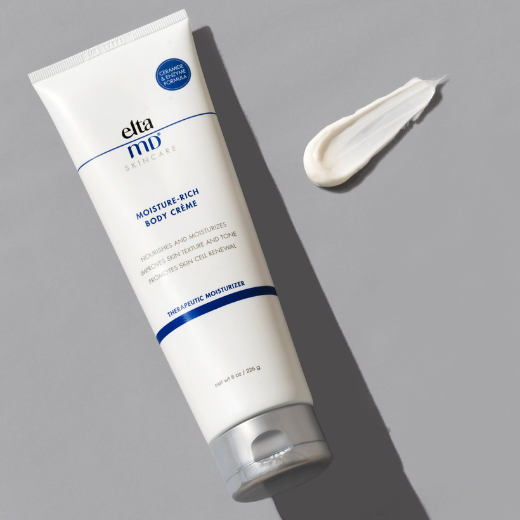 Trying Niacinamide for Yourself
You might already be using niacinamide in your daily skin care routine without realizing that it's in some of your favorite products. If not, though, now is a great time to give it a try. You can browse our extensive selection of premium skin care products by specific ingredients, so check out our sweet stash of niacinamide products to add to your routine.