Introducing SuzanObagiMD™ Skincare: A Comprehensive Collection to Rejuvenating Your Skin
Posted by Ellie Swain on May 8th 2023
It's time to gather around and feast your eyes on the complete SuzanObagiMD™ Skincare collection, designed to transform and rejuvenate your complexion.
This fresh, scientifically backed, and irresistibly cool line is brought to you by Obagi, the skincare wizards behind some highly effective and sought-after products in the market.
So, what exactly makes this collection stand out? For starters, it's designed by none other than Dr. Suzan Obagi, a world-renowned dermatologist who's on a mission to empower your skin and help it become the best it can be.
If you're eager to learn more, let's dive into some of the star players in this skincare lineup and see what all the fuss is about.
The Suzan Obagi Foaming Cleanser: The Ultimate Solution for Clean, Refreshed Skin
The Suzan Obagi Foaming Cleanser promises a refreshing and revitalizing skincare experience with every use. This powerful cleanser not only removes dirt and impurities but also leaves your skin feeling baby soft, super supple, and completely rejuvenated.
The formula foams gently, lifting away dirt, excess oil, and makeup, making it an essential must-have addition to your daily skincare routine.
The cleanser is suitable for all skin types, too. Dry, oily, combination, and sensitive skin – this foamy friend has you covered.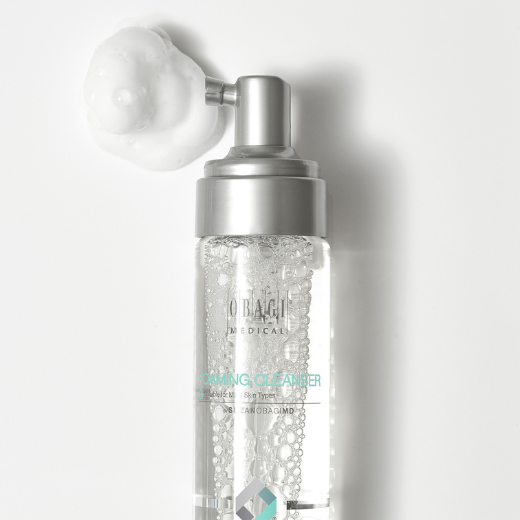 The Suzan Obagi Balancing Toner: The Skincare Symphony Conductor
Do you know the secret to a perfectly orchestrated skincare routine? It's balance.
The Balancing Toner from Suzan Obagi functions like a symphony conductor, ensuring that all the elements of your skincare routine are in harmony. By restoring your skin's pH balance, the toner creates the ideal environment for the rest of your skincare products to work their magic.
Infused with skin-loving ingredients like citrus bioflavonoids, brassica sulforaphane, and aloe polyphenols., this toner soothes, hydrates, and protects your skin.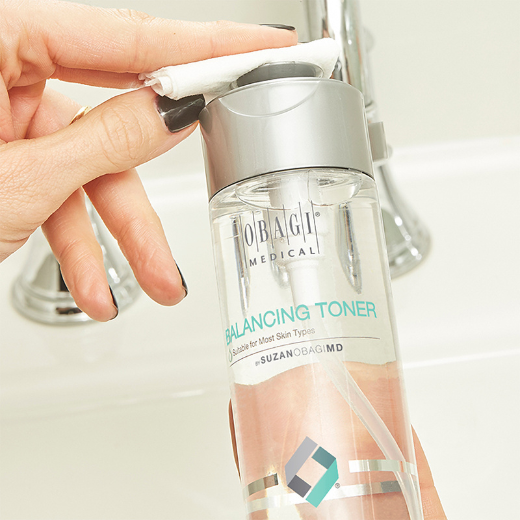 The Suzan Obagi Acne Cleansing Wipes: Bye Bye Blemishes
Pesky pimples, be gone! The Acne Cleansing Wipes from Suzan Obagi MD are your trusty, on-the-go solution to help banish blemishes and prevent future breakouts.
These pre-moistened wipes are perfect for those unexpected flare-ups, and they're small enough to keep in your purse, gym bag, or desk drawer. Each pack comes with 25 wipes, so you'll have plenty to keep blemishes at bay. Swipe away dirt, oil, and impurities, and show those blemishes who's boss.
The Suzan Obagi Physical Defense Broad Spectrum SPF 40: Protected Fun in the Sun
Say hello to your new BFF (Best Face Friend) for sun protection - the Suzan Obagi Physical Defense SPF 40. This fabulous sunscreen isn't just your everyday sunblock; it's your skin's ultimate teammate for those hot, lingering, sunny days.
This powerful formula delivers advanced UVA and UVB protection while antioxidants defend against HEV, VIS, and IR rays and free radicals. Plus, the coverage is lightweight and residue-free, so you don't have to experience shiny, sticky skin that many other sunblocks contribute to.
Embrace the sunshine with confidence and enjoy the great outdoors, knowing your skin is protected and cared for by the SuzanObagiMD™ Physical Defense SPF 40.
The Suzan Obagi Intensive Daily Repair: Exfoliation and Hydration in One
Say hello to the Suzan Obagi Intensive Daily Repair, a powerful yet gentle exfoliating and hydrating treatment that works wonders for your skin.
The formula leaves you with a smoother, brighter, and more youthful complexion with consistent use. From combating signs of aging to refining skin texture, this multitasking marvel delivers visible results. Give your skin the love and attention it deserves with the Intensive Daily Repair and embrace newfound confidence in your skin.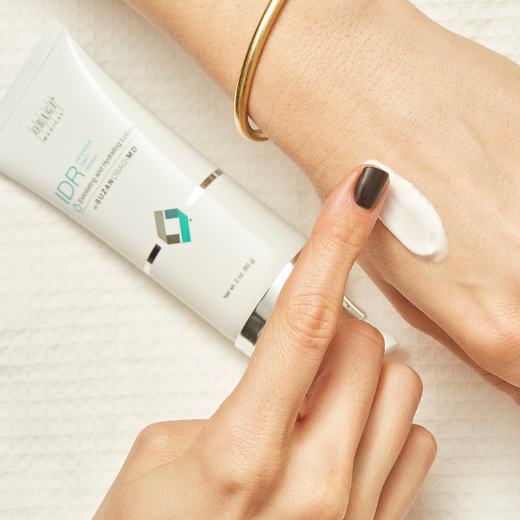 The Suzan Obagi Retivance Skin Rejuvenating Complex: The Fountain of Youth in a Bottle
Get ready to hit the refresh button on your skin with the Suzan Obagi Retivance Skin Rejuvenating Complex. This fabulous formula is teeming with powerful ingredients that work together to bring out your skin's inner glow, revitalizing its appearance and delivering a youthful, luminous finish.
Wave goodbye to dull, tired-looking skin and say hello to a smoother, more even complexion. This all-star product works its magic to reduce the appearance of fine lines and wrinkles while refining your skin's texture.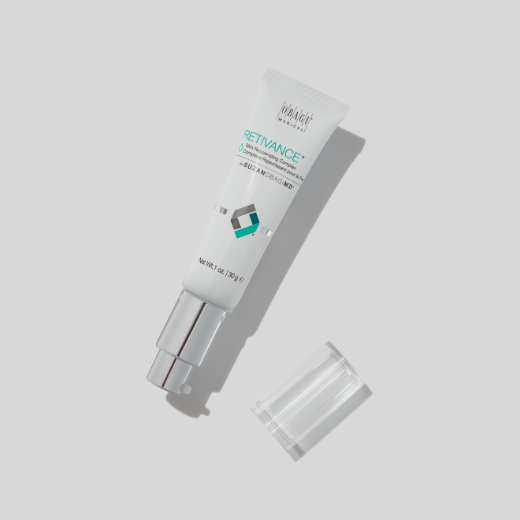 The Suzan Obagi Daily Repair Exfoliating Hydrating Lotion: Your Glow Getter Moisturizer
Meet the Suzan Obagi Daily Repair Exfoliating Hydrating Lotion, your new go-to for baby-soft skin. This lotion has everything you need to exfoliate, hydrate, and protect your skin, all in one bottle.
This magical lotion is packed with powerful ingredients, like vitamins C and E, that will leave your skin feeling refreshed, rejuvenated, and oh-so-smooth.