Introducing SkinBetter Science: Cutting-Edge Skin Care
Posted by Nikki Wisher on Nov 7th 2023
Your skin is a uniquely important part of your body because not only is it an essential aspect of your health but it's a notable aspect of your appearance, too, front and center for everyone to see. Quality skin care is an investment in your health as well as your look and your self-confidence, so you deserve the latest and greatest. That's why we're introducing you to an exciting new addition to our Skin Elite online storefront: SkinBetter Science.
Who Is SkinBetter Science?
SkinBetter Science is one of the most advanced, high-quality skin care brands available today. In fact, it's the fastest-growing professional skin care brand in the US. But why are so many people itching to get their hands on these products? Because SkinBetter Science doesn't just have your basic skin care products.
The bread and butter of SkinBetter Science is biotechnology research. This brand is focused on using its own expertise and resources to identify and explore unmet needs in skin health and then discover or develop cutting-edge solutions to those needs. That can come in the form of experimenting with natural compounds to find their skin-enhancing properties, creating innovative formulations and ingredient combinations, and more.
In other words, SkinBetter Science doesn't just make the same types of products as everyone else. They improve on established products and develop products no one has created before.
What Makes SkinBetter Science Unique?
SkinBetter Science is a type of skin care company you don't see every day: one that takes innovation seriously. Not all skin care brands are science-focused and few of them truly invest in biotechnical research. SkinBetter Science makes discoveries and creations that don't just build an impressive catalog of products but also expand the global knowledge about skin health.
By supporting SkinBetter Science, you can contribute to that mission. Not only do you get the latest in cutting-edge skin care but you help to fund research that can advance skin health worldwide. Talk about a win-win!
Which SkinBetter Science Products Should I Try?
Want to see SkinBetter Science's outstanding developments in action? We expect that you'd love any product you try, but we suggest these best-sellers as an introduction to the SkinBetter Science brand.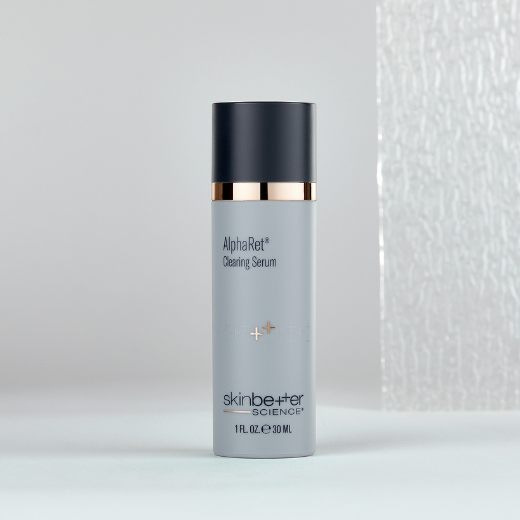 AlphaRet Clearing Serum
The AlphaRet Clearing Serum is a bit of a unicorn in the skin care world: it gives you double action against signs of aging and acne at the same time. Those two skin concerns are rarely addressed with the same product, but that's why AlphaRet Clearing Serum is such a force of change. This serum combats aging caused by excessive oil production while also giving you a more even and youthful skin tone.
Alto Advanced Defense and Repair Serum
Everyone's skin sustains some amount of damage from our daily lives and environments, and that's why the Alto Advanced Defense and Repair Serum is so popular. This serum supercharges the power of antioxidants, helping your body repair damage to give you more radiant skin and a healthier, brighter skin tone.
AlphaRet Overnight Cream
Wish you could reduce wrinkles while you sleep? You can with AlphaRet Overnight Cream. This night cream brings together a cocktail of anti-aging ingredients like retinol, AHAs, green tea, and more. While some age-defying ingredients can be irritating, especially for sensitive skin, AlphaRet Overnight Cream is formulated to give you the youthful boost you want without that irritation and inflammation.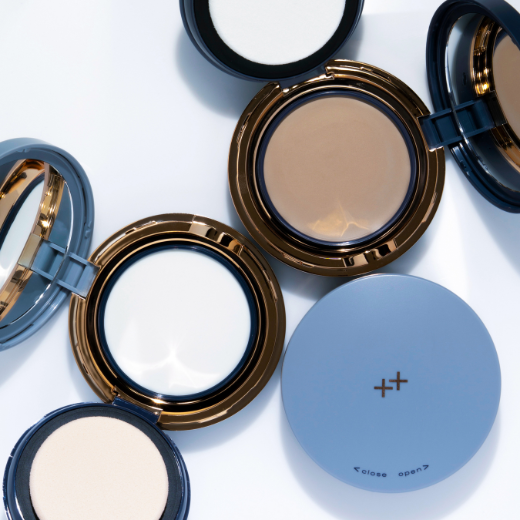 Sunbetter Tone Smart SPF 68 Sunscreen Compact
No one likes to take time out of their morning to apply sunscreen, only to see the ghost-like white residue that it leaves behind and to then struggle to get their makeup right because of that residue. SkinBetter Science has turned that common problem around with its Sunbetter Tone Smart SPF 68 Sunscreen Compact.
This compact gives you robust sun protection while also having just enough pigment to help blend and even your skin tone. It serves as an excellent primer under your makeup, allowing your makeup to look even better than before. Because it comes in a compact, this sunscreen is also easy to bring with you and reapply during the day as needed. Could sun protection get any easier than this?
How Can You Try SkinBetter Science for Yourself?

SkinBetter Science's advanced skin care products aren't available on drug store or superstore shelves. In fact, the brand only distributes its innovative products through a network of trusted partners like dermatology offices, medical spas, and health-centered skin care shops like Skin Elite. Log in to shop our selection of SkinBetter Science products.