Should You Try Skin Cycling? Everything You Need to Know
Posted by Nikki Wisher on Apr 25th 2023
If your Tik Tok algorithm is bringing you skin care or beauty videos, or if you keep up with skin care trends elsewhere, you've probably heard one of the hottest buzzwords in beauty today: "skin cycling." This thriving trend has been adopted by influencers and average joes alike. But, as with every trend, the ultimate question is this: does it really work?
What Is Skin Cycling?
For many people, skin care involves a consistent routine that they follow every day (or one that they intend to follow every day). Skin cycling is the practice of strategically using certain products on certain days to give your skin "rest days" in between. For example, in addition to the basics of cleansing and moisturizing, you might use an exfoliant one night, then a retinol product the next night, and then give your skin two days without irritating products as rest days.
Truth be told, this practice isn't new. In fact, dermatologists and skin care professionals have recommended for years that certain products shouldn't be used daily. For example, it's long been recommended to exfoliate only twice per week and to use retinol only a few times per week when you first start using it. Skin cycling is just putting those recommendations to use in a consistent, organized way…with a catchy name.
Is the Skin Cycling Trend Brilliant or Bunk?
While it might be a stretch to call skin cycling a "trend," the fact is that this practice works. It can be a great way to have the best of both worlds: giving your skin the benefit of certain powerful ingredients without causing significant irritation to your skin.
Of course, this is always something to take with a grain of salt. No product or practice works for every person's skin because skin's needs vary so much from person to person. But for nearly everyone, skin cycling has excellent potential.
When Skin Cycling Might Be Helpful
Skin cycling can be beneficial for nearly everyone, but it's particularly helpful for people with sensitive skin. If you're one of the many who has been missing out on the benefits of retinols and exfoliants for years because your skin gets irritated when you use them, this could be the ticket to reaping the rewards of those active ingredients without looking flushed every day.
A Sample Skin Cycling Routine
Skin cycling can look different from person to person, but in its most traditional form, it's a cycle of exfoliating, using retinol, and resting. Let's look at a typical routine for skin cycling.
First, though, a note to remember: we're talking about your nighttime skin care routines here. Neither exfoliants nor retinols should ever be used in the morning because they make your skin more vulnerable to sun damage. Stick to your usual morning routine – for most people, that's cleansing, moisturizing, and applying sunscreen.
Night 1: Exfoliating
On the first night of your skin's cycle, use an exfoliant to remove dead skin cells and debris from your skin's surface. There's a reason to start the cycle with exfoliant: it allows the products you use in the coming days to penetrate deeper into your skin so they'll be more effective.
Your nighttime routine on these days should start with cleansing, then exfoliating and then moisturizing. If you use any prescription ointments, apply them before you moisturize. You can use this routine whether you use a chemical exfoliant like Dermaceutic Foamer 15 Exfoliating Cleansing Foam or a physical exfoliant like a scrub.
Night 2: Retinol
The next night of your skin cycle, you'll follow the same nighttime routine, but you'll use a retinol product instead of an exfoliant. A retinol serum is a popular choice, or you could use a product that combines hydration with retinol, like the Revision DEJ Night Face Cream.
Night 3: Rest
Now that your skin has taken in the benefits of an exfoliant and a retinol product, the third night is a "rest night." You can keep it simple with cleanser and moisturizer. Or, you can add a soothing product like Replenix Soothing Antioxidant Mist or a hydrating product if your skin is feeling dry or inflamed.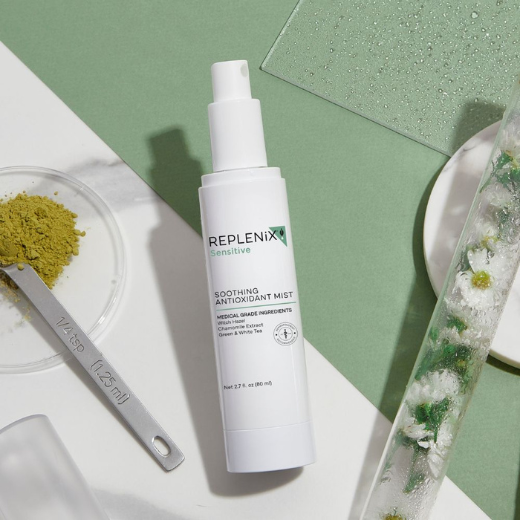 Night 4: Rest
The last night of your cycle is a rest night again, just like the third night. As with the night before, you can stick to your trusty cleanser and moisturizer or you can add something soothing or something hydrating like Peter Thomas Roth Water Drench Hyaluronic Glow Serum.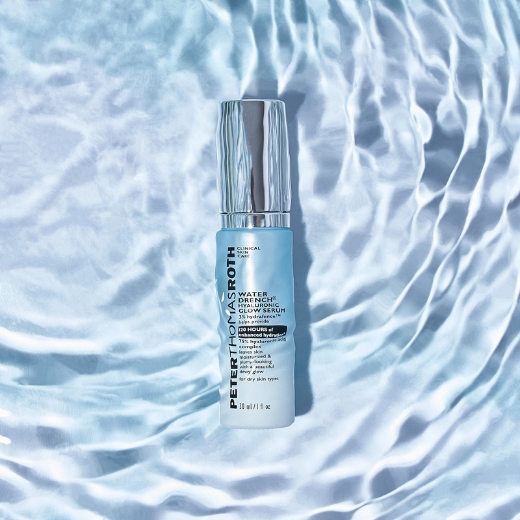 Giving Your Skin a Break with Skin Cycling
With or without its now-popular name, skin cycling is a long-recommended practice that can give your skin an excellent balance of repair and restoration if you implement it well. Everyone can tweak their cycle how they choose, so start with the simple routine above and adjust it however your skin needs.