Are Pore Strips Bad For The Skin?
Posted by Ellie Swain on Oct 14th 2022
If you've ever used a pore strip, you'll know there's almost nothing more satisfying (and gross) than peeling it back from your nose to reveal the yucky, pulled-out blackheads you've just extracted from your skin.
When pore strips were at their most popular, happy teens danced on television ads, peeling the paper-like strips from their noses and proudly marveling at the gunk that came out.
But while pore strips might be effective at removing build-up collected in the pores, unfortunately, they aren't as good for our skin as you might think.
Keep reading to learn more about pore strips and why using them may not be the best idea.
How do pore strips work?
Pore strips are designed to clean your pores by clinging to the build-up inside them. They're strips of material featuring an adhesive on one side to stick to and pull out open blackheads or comedones.
Blackheads develop when the oil in the pores of the skin is exposed to air and oxidized, resulting in their dark appearance. If the adhesive of pore strips can grab the oil and pull it out, the blackhead comes out.
What makes pore strips bad for the skin?
While pore strips may seem fun and easy to use, the adhesive on pore strips can contribute to irritation and damage to the skin. The sticky coating that fixes to the gunk within pores leaves the complexion looking red, inflamed, and flaky.
Pore strips can also contribute to spider veins and broken capillaries around the nose. And don't even think about using a blackhead strip over a damaged pore. It could easily tear the skin, leading to unsightly pores or acne scars.
Not only that, but pore strips can also worsen other skin conditions. Nose strips can exacerbate rosacea-prone skin, especially if they contain irritating ingredients such as astringents and alcohol. They're also no good for dehydrated skin, eczema, and psoriasis.
If you can't resist the peeling sensation and the instant gratification of a nose strip, peel at your own risk.
Do pore strips really remove blackheads?
When it comes to pore strips' effectiveness, dermatologists aren't all convinced. The ability of the strip to stick to the skin and clear the pores is a variable factor, and pore strips may not be suitable for everyone. For example, some people have adhesive allergies.
While pore strips have been marketed very well over the years, most aren't powerful to truly clean pores.
While they occasionally do a fair job at removing keratin build-up in pores, the pores will fill up again. The underlying issues, such as having enlarged pores and overactive sweat glands, aren't addressed with the strips. In fact, by yanking away at a pore strip, you may actually be making your pores bigger.
When pulling a blackhead strip off, it often only removes the top of nose blackheads, along with healthy skin cells. Removing the debris within pores can also make them look larger because they're more exposed, instead of minimizing or refining them as good-quality exfoliators and cleansers do.
Pore strips may even make the nose area oilier if dried-out skin overcompensates by increasing its oil production.
The Alternatives to Pore Strips
Fortunately, there are other ways to clear pores that don't involve damaging the skin. Here are some excellent products we recommend to decongest the complexion.
iS Clinical Cleansing Complex
The clear, lightweight iS Clinical Cleansing Complex gel is powerful but kind enough for hypersensitive skin. The formula is brimming with a balance of bio-nutrients, antioxidants, and mild resurfacing ingredients that thoroughly clean the surface and pores of the skin without stripping it of essential natural oils.
With consistent use, the skin is left soft and smooth. Use the cleansing gel to remove makeup and clear the skin on a daily basis. The product is excellent for all skin types and ages and even helps treat blemish-prone complexions.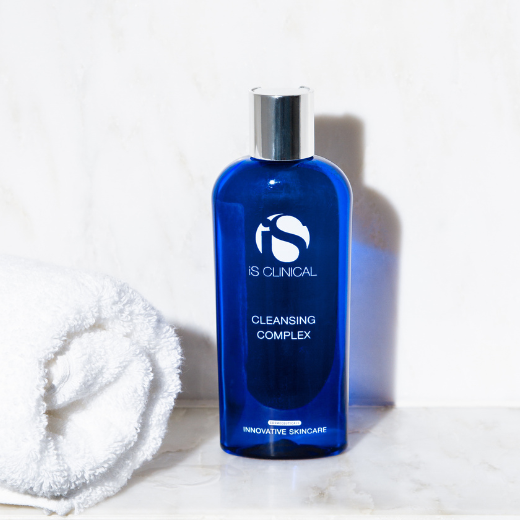 PCA Skin Smoothing Toner
The PCA Skin Smoothing Toner contains aloe and lactic and citric acids to refine pores, slough away superficial dead skin cells, and leave the complexion smooth and clear.
The alcohol-free formula cleans away debris without over-stripping the skin, and a calming blend of botanicals reduces the appearance of pores without damaging them.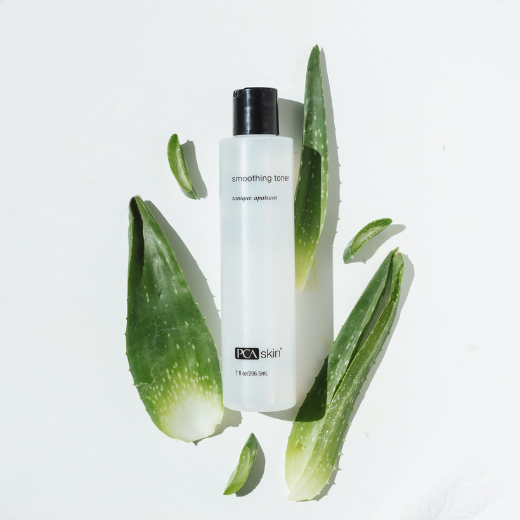 Murad Daily Clarifying Peel
Use the Murad Daily Clarifying Peel to clear out pores and even out texture for softer, smoother skin. Containing a resurfacing retinoid and glycolic acid with salicylic acid, the powerful formula gently yet effectively helps refine pores and improves surface cell turnover for smoother skin.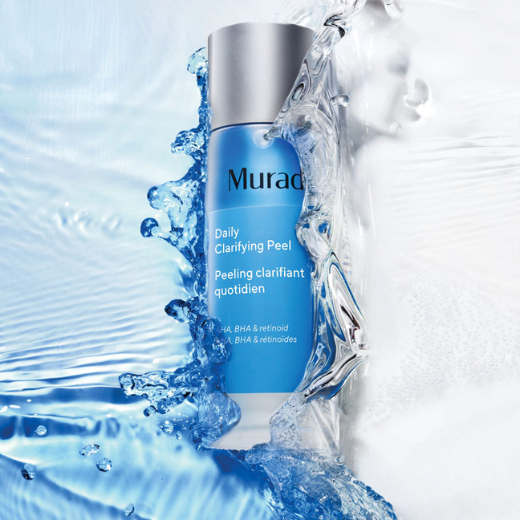 Do you want more skincare advice? Here are the benefits of using a cleansing balm .